School News & Announcements
Subscribe to posts
Staying Connected with Your Child
Learn about how your teen's body and brain is changing.  We'll discuss how to talk to your teen, how to work through problems together and how to keep your teen safe with good family rules and routines.
More information and registration: http://bit.ly/21RoDie
Wednesday, January 13, 2016
6:45 - 8:45 PM
Mother Teresa High School
Our annual North Pole sale is happening next Monday December 14th and Wednesday December 15. We will have delightful gifts for the students to purchase for a loved one. The price ranges from $0.25 to $3.00. We will be donating the money raised to charity. Thank you for your support !
Ho! Ho ! Ho! Merry Christmas
DRESSING FOR WINTER: The cold weather is here.  Students should come dressed for the weather every day with a hat, mittens and a coat.  When the snow flies, students should also wear snowpants and boots - even students in the older grades. Dressing for the weather makes playing outside a lot more fun!
EXTRA-CURRICULAR ACTIVITIES: Now that the school year is in full swing, we have many great extra-curricular activities going.  We have sports teams, a Tech Club, an Eco Club, an Aboriginal After School Program, a Reading Club, and a Recess-time Incentive Club.  In the new year we have many other fun activities planned.  Stay tuned to find out more.
BIRTHDAY PARTY FOR BABY JESUS: On Thursday, December 17th we have a very special day planned.  The day will begin with our final mass of 2015 at Assumption Church.  Then, at about  11:45, all students will be heading to the Gym for a free turkey dinner. The meal is made possible thanks to donations and help from the Knights of Columbus, Bobby's Table, Assumption School Council, school board volunteers, and school staff.  Students will also have a special visit from Santa. Children will not need to bring a lunch on this day, but snacks will still be needed. Unfortunately, we cannot have parents join us for the meal as we just won't have enough food or space.
CONCUSSIONS: When a student receives a minor injury to their head, we send a "Concussion Form" home to let you know, even if signs of a concussion are not evident.  We ask that you monitor your child for signs of a concussion and seek medical advice if you notice any symptoms.
NEW READING PROGRAM:  On November 23rd, we began a new reading intervention program to help boost the reading skills of students who find reading difficult.  Regardless of whether or not your child is in this program, you can support your child's reading development by making time everyday for reading to your child, or listening to your child read.
Some Upcoming Events:  
December 4 - Advent Celebration - 1pm in our Gym

December 11 - Advent Mass - 9:30 at Assumption Church

December 17 - Advent Mass - 9:30 at Assumption Church

December 17 - Birthday Party for Baby Jesus

December 18 - Nativity Play - 1:15 pm in our Gym.  Join us if you can.

December 18 - Last day of classes before Christmas

January 4 - Welcome back to the first day of classes of 2016!
A Final Thought: "The more that you read, the more things you will know. The more that you learn, the more places you'll go."
~ Dr. Seuss
On December 3rd, OPH will be sending out notices of school suspensions that will be effective on December 15th should students still not be up to date with their immunizations.  Please visit Ottawa Public Health website for information about what you need to do if you receive a notice of suspension.
CSPA and the International Languages program presents: How to Help Your Child Succeed in School, with keynote speaker, Jacqui Strachan from People for Education.
Come learn more about how to help your children be successful in school, how the education system works, and the role of school councils.  
Saturday, November 14, 2015  9:30 —11:30 AM
Saint George Catholic School  130 Keyworth Ave, Ottawa
If you're looking for something to do with your children on the November 20th PD Day, consider taking part in the Healthy Kids Community Challenge Launch taking place at Wabano Centre for Aboriginal Health.  Please see the poster below for details.  To register, 
please contact Fabienne Tougas at 
ftougas@wabano.com or 
613-748-0657 x319
Since April 2015, Ottawa Public Health (OPH) has been reviewing the immunization records of 150,000 students attending elementary and secondary schools in Ottawa to make sure the information is up-to-date. Updates on immunizations are crucial information to protect the health of students during an infectious disease outbreak, such as measles.
As of early October 2015, the immunization records of 50,000 children in Ottawa are still incomplete. Under the Immunization of School Pupils Act (ISPA), students attending school in Ontario are required to be vaccinated against nine diseases or have a valid exemption. Parents are required to provide this information to school boards at kindergarten registration. Parents are also required to report all additional immunizations that are done at the doctor's office after kindergarten to Ottawa Public Health on an ongoing basis.
Parents who receive a letter requesting immunization information can contact OPH by phone at 613-580-6744 or submit immunization information online, by fax, by mail or by the ImmunizeCA app. Parents can visit
parentinginottawa.ca/immunization
for more details about how to submit their child's immunization information to Ottawa Public Health.
OPH will be hosting "catch-up clinics" for students who are missing required vaccines and don't have a doctor. Students who provide exemptions to OPH for medical or philosophical reasons are not subject to suspensions; however, in the event of an outbreak, the child may be excluded from school while there is risk of transmission. If you receive a letter from Ottawa Public Health, your cooperation and support to respond quickly is very much appreciated. Your efforts will help protect not only your child but will help ensure all our children are better protected against infectious diseases.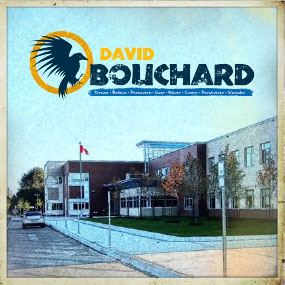 On October 21st, David Bouchard, a 
Métis-Canadian storyteller will be here at Assumption to speak to students.
Mr. Bouchard will also be giving a special presentation for parents on Thursday. October 22, 2015 from 7:00 - 8:30pm at Saint Patrick's High School (2525 Alta Vista Drive). The presentation will be focused on how promoting literacy should be our focus from before our children are born until they leave secondary school. Teaching children to read and to love reading is the shared responsibility of every teacher, every administrator and every parent.  In this dynamic presentation, David Bouchard will share his passion for the importance of literacy and how to inspire children to love reading.  To register for this free parent presentation, please go to the following website:  http://bit.ly/1OWxdXk
To find out more about Mr. Bouchard, please visit http://davidbouchard.com/welcome
Many teachers use websites, Twitter accounts and blogs to let families know about what's happening in class.  Be sure to check out the following:
(Stay tuned...we will be adding other ways to connect with Assumption classrooms in the future.)
Did you know that our school has a trained adult leader who has been hired to walk students to school in the morning?  
Starting in September, the leader will be walking from the corner of Peres-Blanc Avenue and Lavergne Street, along Tabor street and then up Marier Avenue towards the school.  Click the following link to 
view the route and stops
.
If you are interested in having your child walk to school with other students and our Walking School Bus leader, please complete the
registration form
.  This is a FREE service for Assumption students!
For more information,  please: